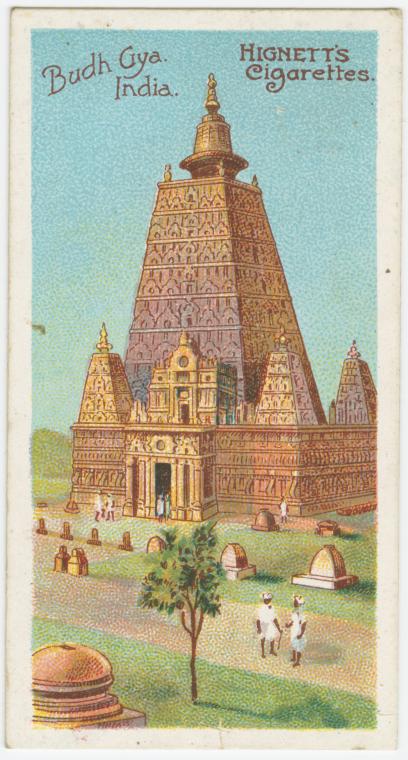 Budh Gya. India. Hignett's Cigarettes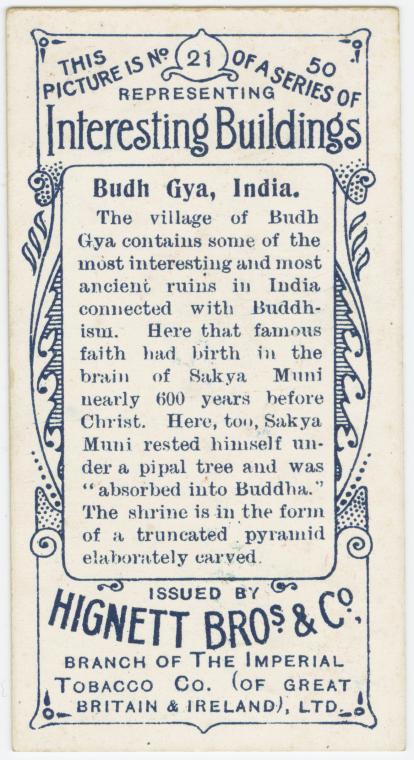 This picture is No. 21 of a series of 50 representing Interesting Buildings
Budh Gya, India
The village of Budh Gya contains some of the most interesting and most ancient ruins in India connected with Buddhism. Here that famous faith had birth in the brain of Sakya Muni nearly 600 years before Christ. Here, too, Sakya Muni rested himself under a pipal tree and was "absorbed into Buddha." The shrine is in the form of a truncated pyramid elaborately carved.
Issued by Hignett Bros & Co Branch of the Imperial Tobacco Co. (of Great Britain & Ireland), Ltd.
George Arents Collection, The New York Public Library. "Budh Gya, India." The New York Public Library Digital Collections.