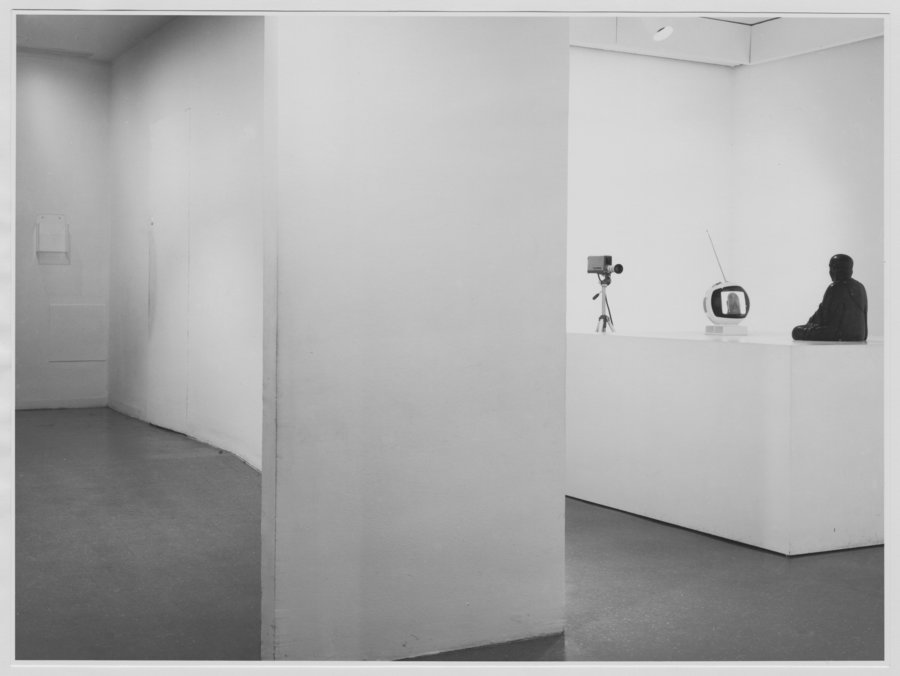 Projects: Nam June Paik | August 29–October 10, 1977 | MoMA
4 works by Nam June Paik.
All works lent by the artist.
1977.806.1- 3
TV Buddha. (1974). One TV set, one Portapak camera and one wooden Buddha sculpture.
Also on view in PROJECTS is Paik's TV Buddha (1974), a closed-circuit video work consisting of camera, an 18th-century Buddha sculpture, and a television set in which the Buddha contemplates his televised image. It is as if the Buddha's existence were verified on TV, in the same way that, for millions of viewers, individually experienced events are checked against the global standards of broadcast TV.
Barbara London notes that "himself a catalyst, Nam June Paik is always opening up new lines of communication and incorporating new elements into his own art. Fascinated by the pervasive influence of technology upon contemporary life, Paik continues to look at how the most influential mass medium of the 20th century nurtures universal similarities among popular cultures. His never-ending curiosity, delight in the unexpected, and compelling enthusiasm for video have made him an integral member of the experimental television world."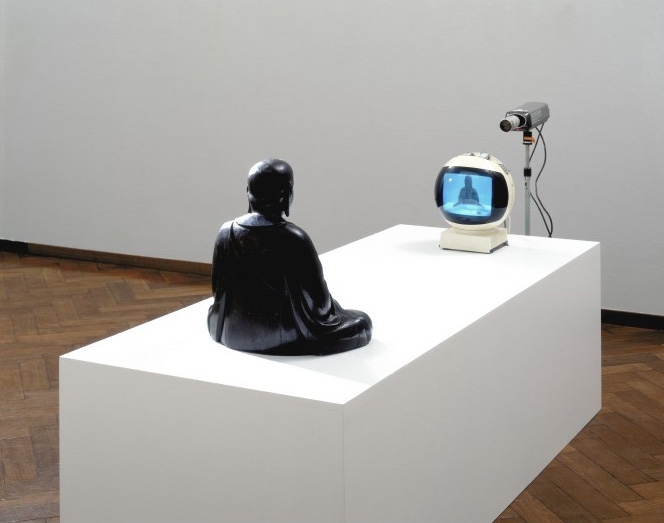 NAM JUNE PAIK: TV-BUDDHA, 1974
TV-Buddha - Stedelijk Museum Amsterdam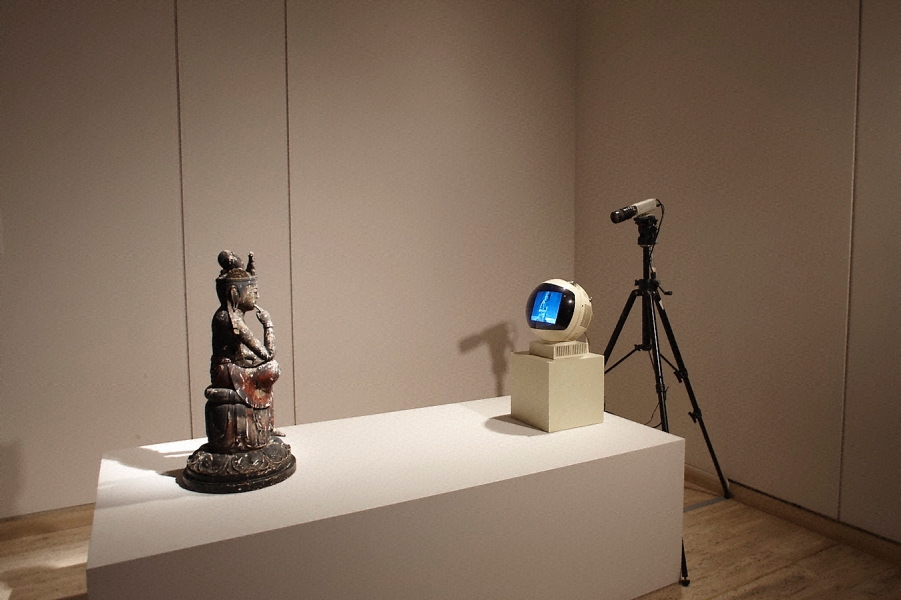 TV Buddha 1976
Nam June Paik
Korea, United States of America
20 Jul 1932 - 29 Jan 2006
TV Buddha, (1976) by Nam June Paik :: The Collection :: Art Gallery NSW