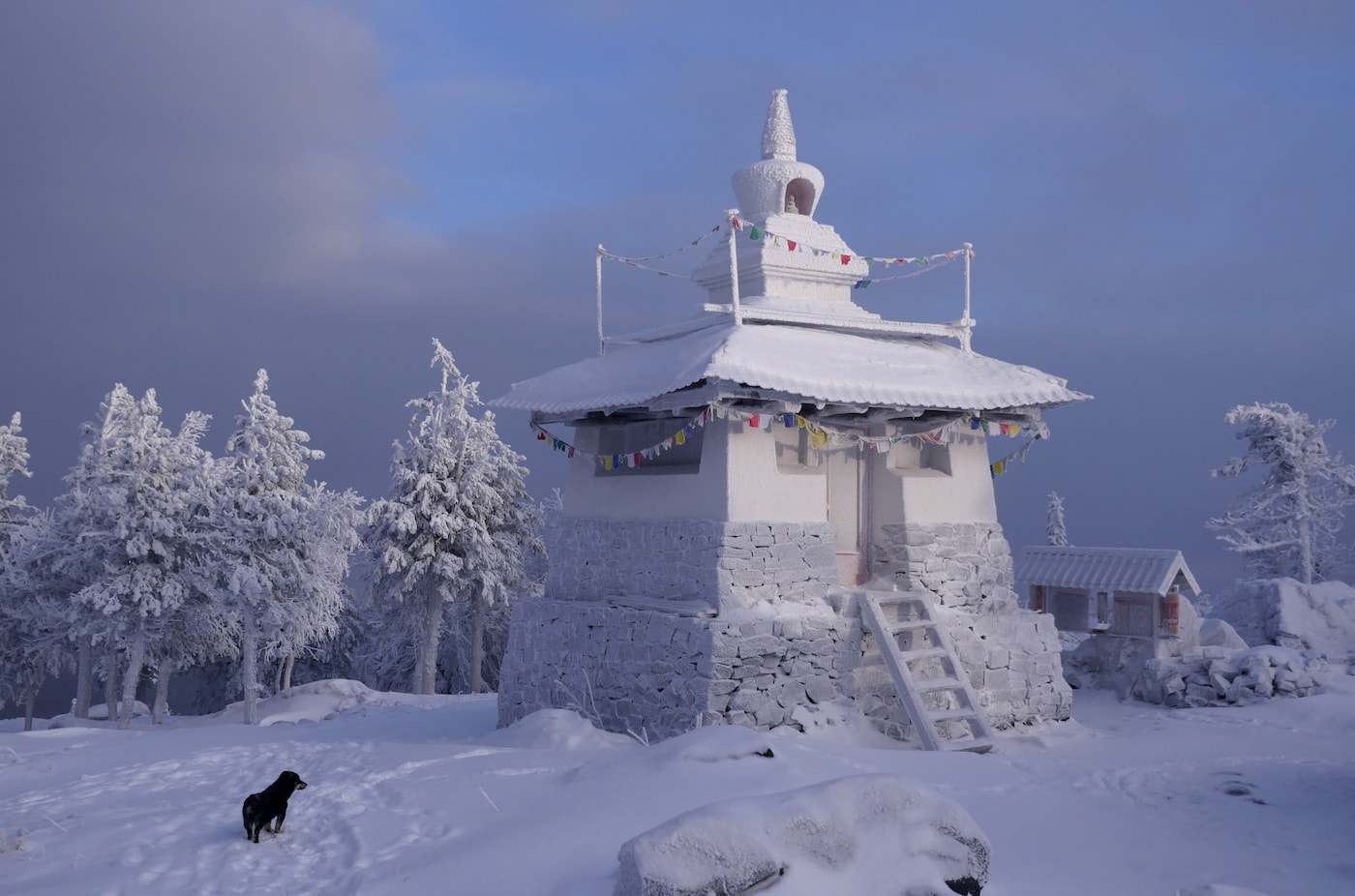 In Russia's Ural Mountains, a small group of Buddhists led by a veteran of the U.S.S.R.'s Afghanistan war has spent the past 21 years establishing a monastery on an isolated mountaintop. But it sits on land claimed by a company belonging to one of Russia's most powerful oligarchs. After years of delays, a date has now been set for the complex's removal.
The Buddhists Vs. The Billionaire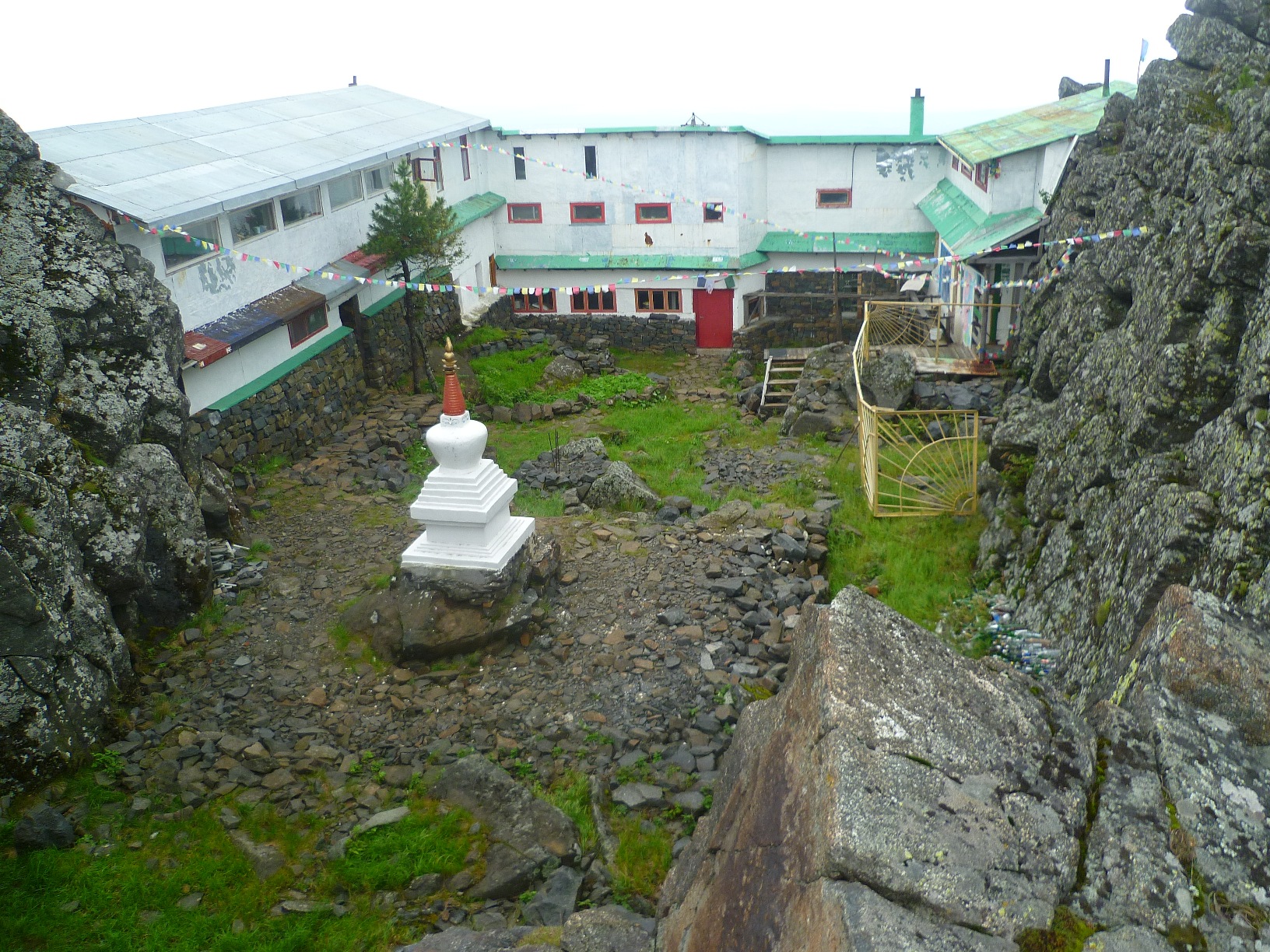 Did you know that the Ural region has a Buddhist Center, the only one in Russia outside the Republics of Buryatia and Kalmykia? Shad Tchup Ling Buddhist monastery is located on Kachkanar Mount. The latter is a worthy place of attraction itself. Being the highest mountain in the Middle Urals (887.6m) with stunning views and peculiar rocks at the top
Kachkanar Mt. How to become a Buddhist in the Urals? | AskUral.com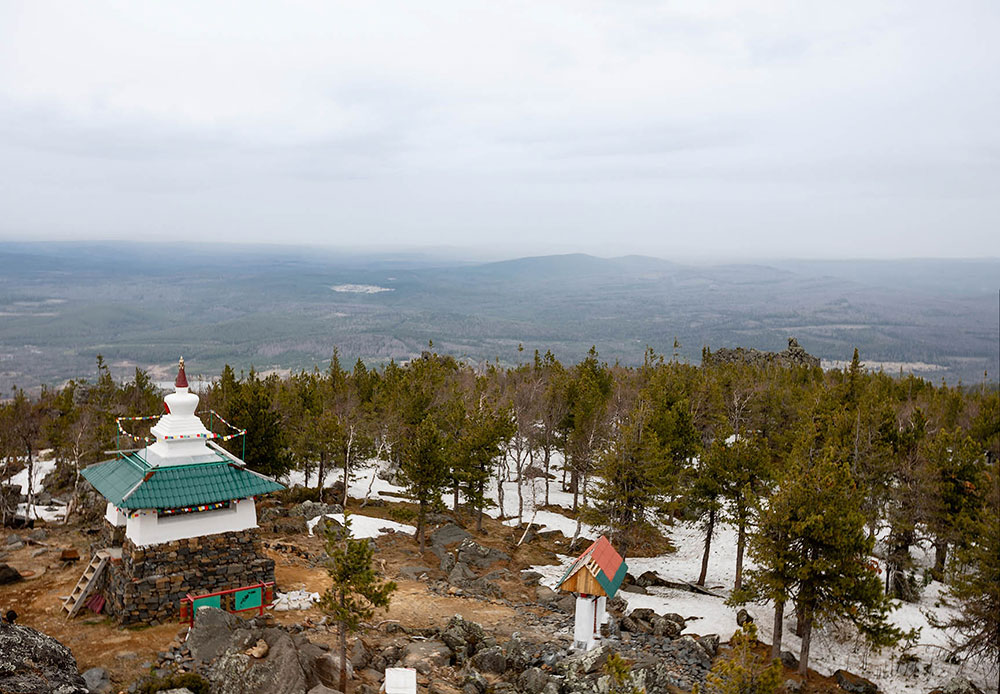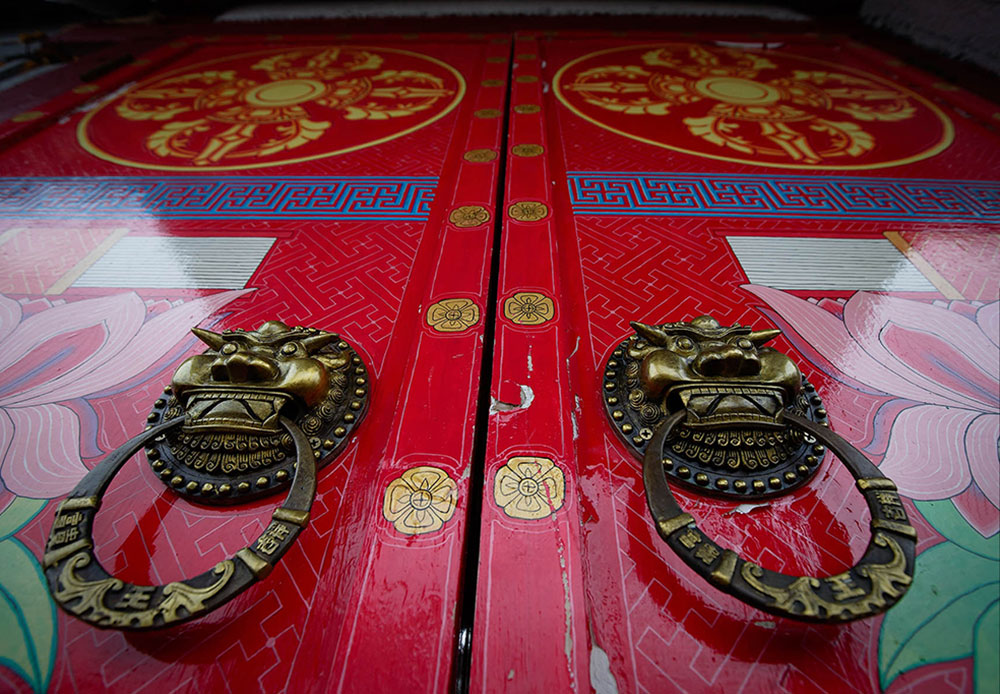 Mikhail Sannikov created it. He was born to a military family and commanded a reconnaissance group himself in Afghanistan. He left the army after being wounded and started working as a janitor in a morgue, a cook in a river fleet, and finished art school externally. At the end of the 1980s, at 27 years-old, Mikhail decided to enter the Ivolginsky Datsan (the Buddhist monastery and university for Buryats in Russia). He entered the monastery and took the religious name Tenzin Dokchit. He also studied Buddhism in Mongolia, after which young Lama Dokchit was given the order to build a Buddhist datsan in the Urals.
The monastery was named Shad Tchup Ling, which means "the place of practice and realization" (or the "Place of study and implementation). Construction started on May 15, 1995 and was built by Tenzin Dokchit by himself for the first years. The first buildings were practically entirely made of wood. A fire that occurred in 1998 destroyed everything that had been constructed. The lama and small group of students had to start everything over again.
Buddhist monks far off in the Russian mountains | Russia Beyond The Headlines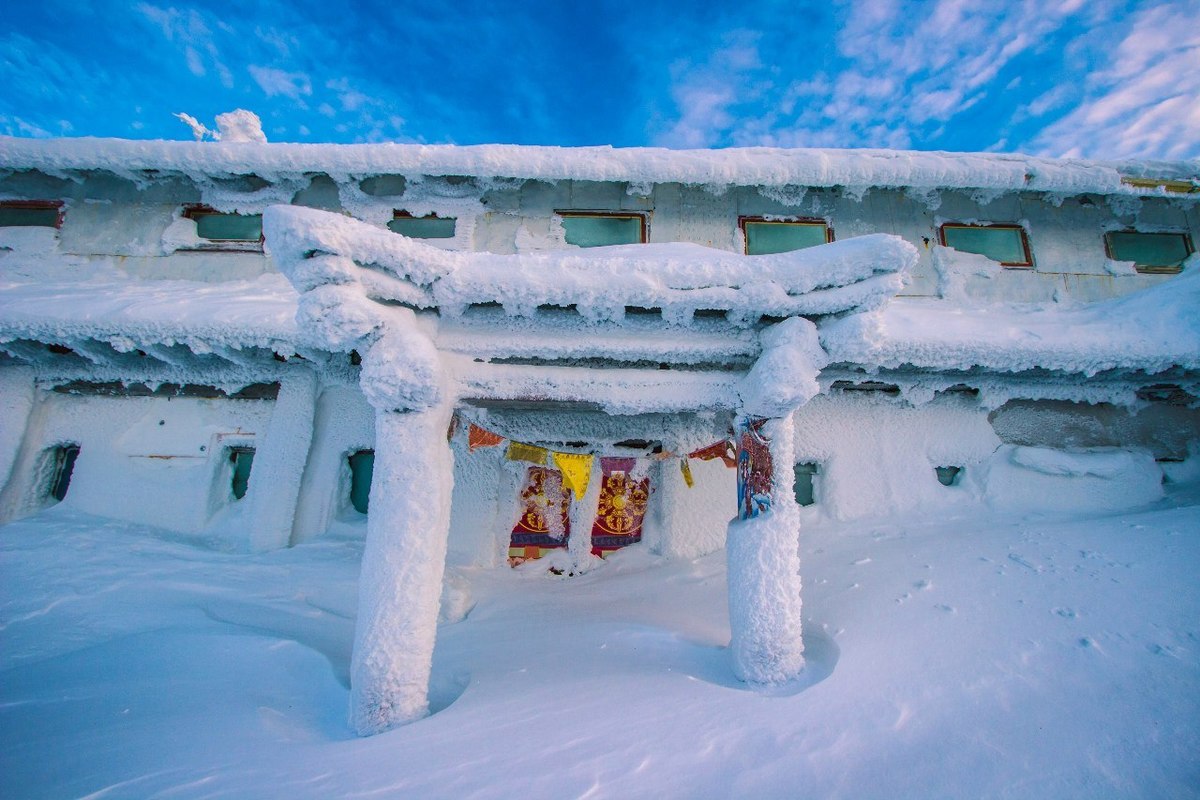 Lone buddhist Shad Tchup Ling temple in Russia — Steemit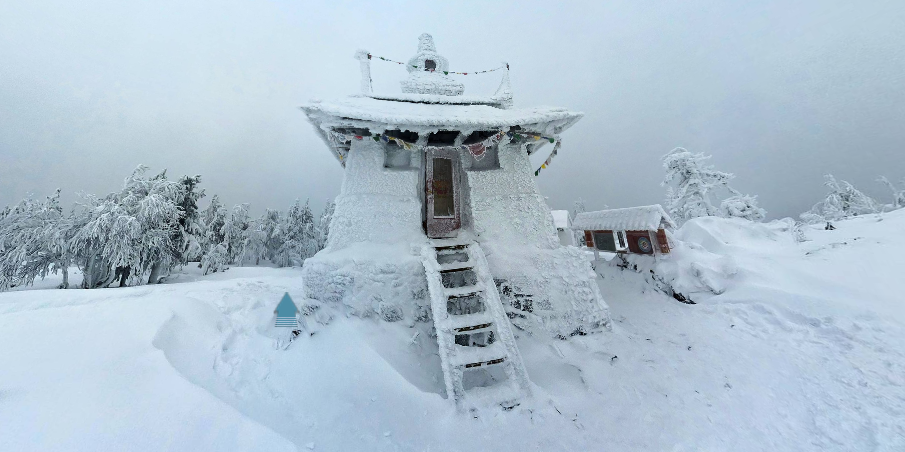 360 degree view: Kachkanar. Buddhist monastery Shad Tchup Ling.(3)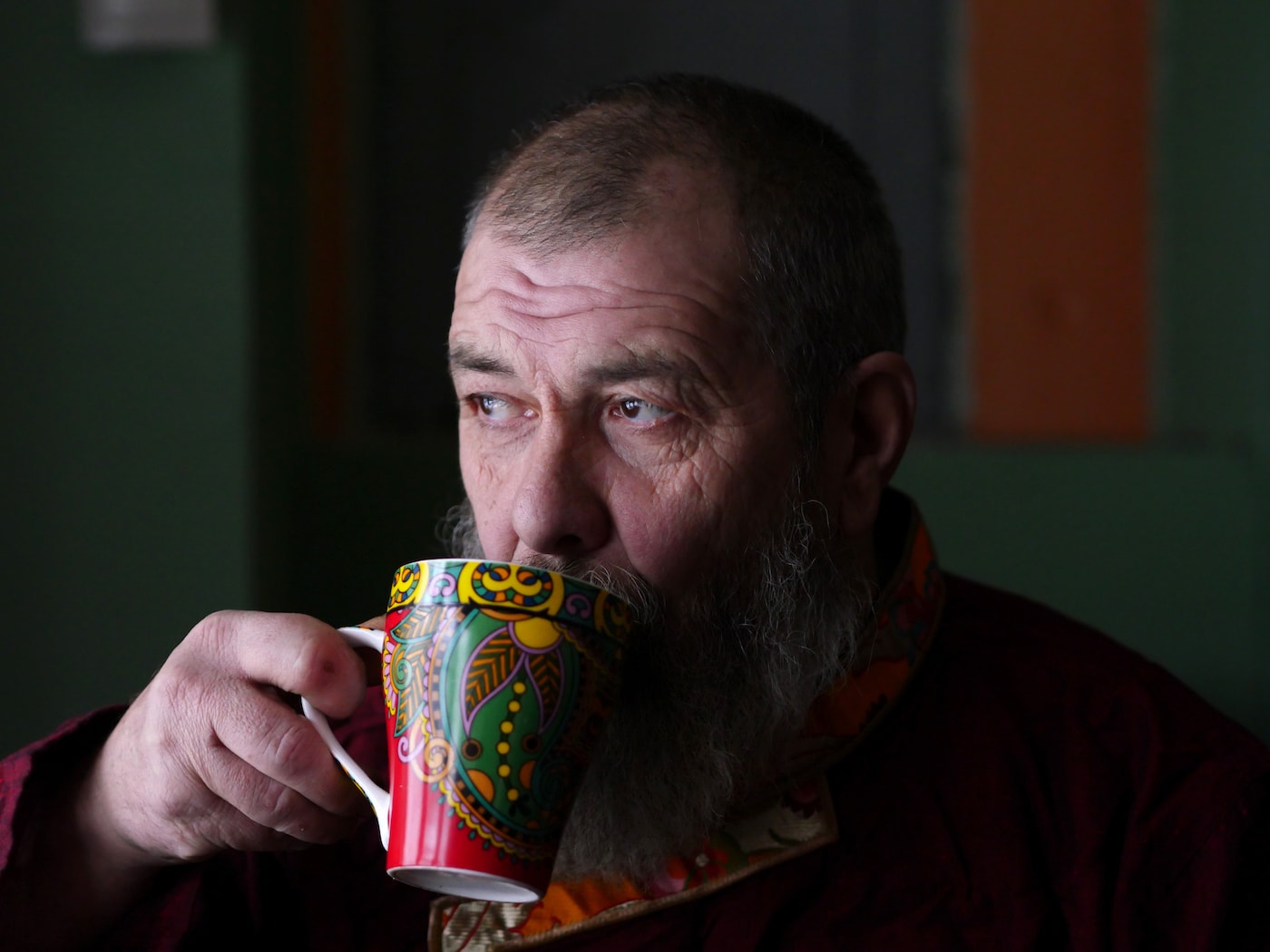 Official requests to remove the monastery have been ignored by Sannikov, as have two fines issued by the local authorities. Public opinion is split on whether the monastery should be allowed to remain on the mountaintop. A petition to save the monastery drew thousands of signatures and was publicly backed by Russian music icon Boris Grebenshchikov. Some locals of Kachkanar, however, say the monastery is standing in the way of the future of the town itself. Lyudmila Lapteva, the editor in chief of Kachkanar's Chetverg newspaper, told RFE/RL, "This town was built expressly to mine those minerals. If Evraz can't keep mining here, then this town is going to cease to exist."
The Buddhists Vs. The Billionaire